Whatever you're looking for, you can be sure our experts know our iconic wardrobe pieces, elevated essentials, and innovative designs that are made to last.
 
Complete your look with ShopLive, through having a video call with them while you shop online. It's like going shopping with that friend of yours who really knows how to look elegant. And you can do it all from the comfort of your home.
How it works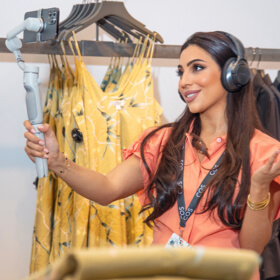 Get connected

Keep an eye out for our tech expert. Start a one-way video call for advice before you buy.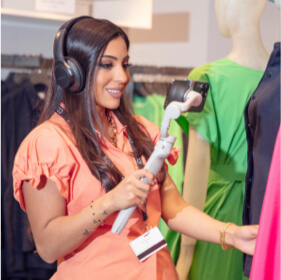 Ask your questions

Give us permission to access your microphone so we can hear you. In a few moments our expert will appear on screen, ready to answer your questions!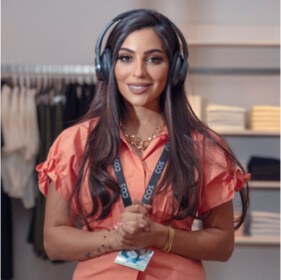 Complete your purchase

Our colleague will give you expert advice and help you check out once you're happy with everything!
Frequently asked questions
No, this is a one way video call. We can only hear you.
You will not have to share any details unless you choose to purchase through ShopLive, in which case the ShopLive assistant will need to take payment and delivery details to process your order.
 
Ordering through ShopLive is currently only available on selected products. Your ShopLive assistant can advise on alternative ways to order if your chosen product can't be purchased through ShopLive.
This service is available for buying advice about a huge range of products. Maybe you're struggling to choose the right product for you, or not sure about a particular feature? Give us a call to see if we can help.
Please contact our dedicated customer service team.
Talk to an in-store expert now!